Rousey Destroys Cat Zingano In 14 Seconds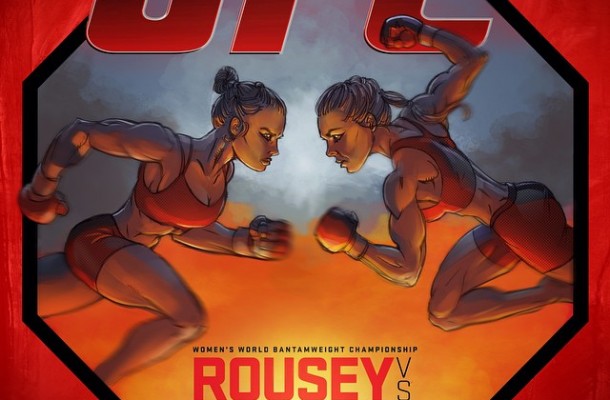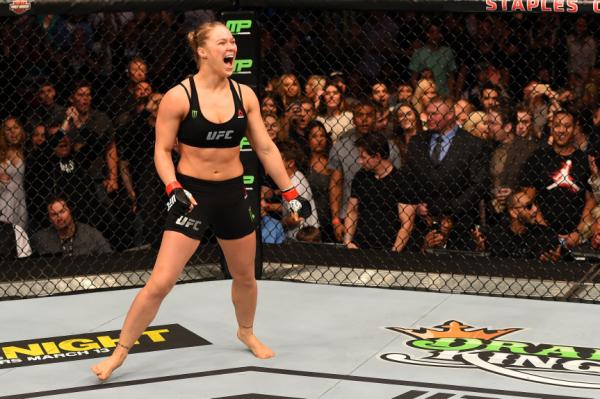 I can't understand why professional fighters get on the biggest stage of their careers and think their going to catch their opponent off guard. Baffles me every time I see this madness.
LOS ANGELES – It used to be that Ronda Rousey needed a minute to finish her fights. Now, she's getting two of them done in half of that time.
The most dominant fighter in the world continued her mind-boggling run of destruction Saturday, submitting previously unbeaten top contender Cat Zingano in just 14 seconds – the quickest finish in UFC championship history – in the main event of UFC 184 at Staples Center to retain her women's bantamweight title.
Rousey blew away Alexis Davis in just 16 seconds at UFC 175 in July in what seemed to be a ridiculously easy manner. But it was done even quicker on Saturday.
Zingano raced out of her corner and threw a flying knee at Rousey. She then flung Rousey down. But Rousey, the vastly superior grappler, quickly reversed position and got on top.
She extended Zingano's arm toward her and then turned her hips to the right, putting incredible pressure on the joint and forcing the tap. Ronda Rousey destroys Cat Zingano in just 14 seconds at UFC 184 | Cagewriter – Yahoo Sports
"She had my arm and I saw her leg," Zingano said. "I thought to grab a hold of it and all of a sudden, I was tapping." View photo.Cat Zingano took Ronda Rousey down right off the bat, but the champ quickly turned the tables. (USAT)

Cat Zingano took Ronda Rousey down right off the bat, but the champ quickly turned the tables. (USAT) See the full story here