Ariana grande NBA all star half time performance / Nba All Stars 16 FEB 2015
Updated: February 17, 2015
Ariana Grande was the halftime performer at the 2015 NBA All-Star game tonight. Grande started out with her song "Problem" in a cute little black and white outfit. Grande was surrounded by about two dozen male dancers donning black and white adidas pants and sportswear as female dancers danced in the back.
Grande followed up her first song with her hit "Love Me Harder" as smoke filled the stage and her dancers exited. Then, the dancers returned as Grande sang "The Way."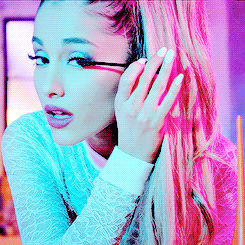 We already know Ariana Grande had at least medium-thickness skin, judging by her willingness to read mean tweets about herself. But until today, I had no idea what a firecracker the miniature diva was.
From Around The Web