Curry Scores 37, Leads Warriors To Crush The Celtics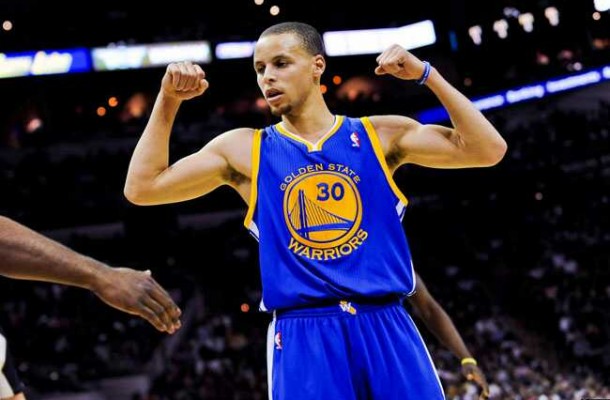 Stephen Curry scored 37 points on Sunday night, and the Warriors erased a 26-point deficit to beat the Boston Celtics 106-101. Golden State won for the seventh time in nine tries to improve its league-best record to 46-11.
"This was a fun challenge for us," coach Steve Kerr said. "If we lost, it wouldn't have been the end of the world. But we were down and we came back. I was happy that we showed good poise."
Klay Thompson scored 20 for the Warriors, Harrison Barnes had 17 and Draymond Green scored 11 of his 14 points in the fourth quarter.
Isaiah Thomas scored 20 points off the bench for Boston, which had its three-game winning streak snapped. The Celtics led 56-30 midway through the second quarter, bringing the usually quiet TD Garden back to life.
"Twenty-whatever we were up in the first half felt like three to me," Boston coach Brad Stevens said. "And 16 at halftime feels like two against those guys. They just come back so fast."
Jae Crowder had a career-high 17 rebounds to go with his nine points, but his 3-pointer with a chance to give Boston the lead with under a minute left rolled around the rim and out. Andre Iguodala followed with a layup to give Golden State a three-point lead, driving down the center of the lane as the final seconds ticked off the shot clock. See the full story here
Celebration – "Teach Me How To Dougie" Warrior's Style