Lakers Rotation Predictions For 2015-16 NBA Season
Updated: September 9, 2015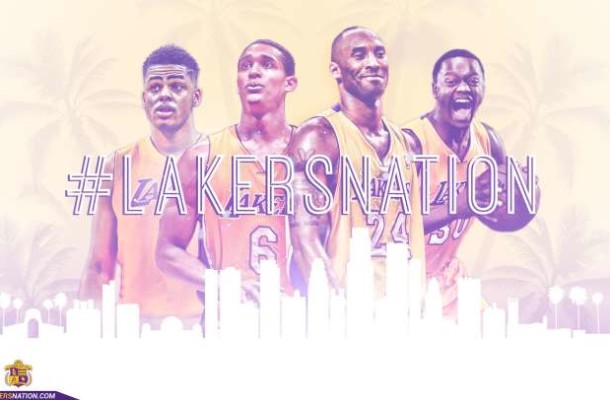 Things definitely aren't looking good for the Lakers this season, but it's good to see that they are beginning to prepare for Kobe's retirement. With their last two first round picks, Julius Randle and D'Angelo Russell, and second-rounder Jordan Clarkson, the Lakers feel adequately prepared to move forward after Kobe retires at the end of the season.
There will be a few year learning curve with a lot of growing pains, but Los Angeles seems to have found the core of their future.
What will the Los Angeles Lakers rotation look like next season?
Following the drafting of D'Angelo Russell, the acquisitions of Roy Hibbert, Lou Williams and Brandon Bass, along with Kobe Bryant entering his 20th season and Julius Randle coming off of a broken leg, many may be wondering just that.
Well, as of right now, it looks like the Lakers have an eight-man rotation they'd like to build off of:
Unlike the past few seasons where numerous rotations and combinations were experimented with, it appears as though the Lakers have an idea of which players are going to contribute on a regular basis, going into the season. Certainly, there will be injuries or occasions where a player or two breaks into the rotation as others fall out (Ahem! Like Swaggy P going into the doghouse last season).
Nonetheless, on paper, the eight aforementioned players will likely be "staples" on the the Staples Center court (sorry).
Perhaps the bigger question is exactly how the rotation will work, and more importantly, given each player's longevity in the game and/or current situation, what will the minutes allocation look like?