Kelly: Notre Dame-Michigan series possible
Updated: September 21, 2015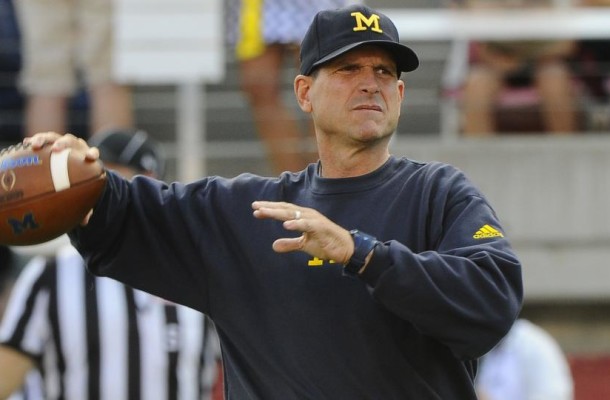 Anyone else think there is something fishy going on with Notre Dame and the missing Big Ten?
Have you looked at Notre Dame's 2015 schedule? There's something weird about it.

There's no Michigan. In fact, not a single team from the Big Ten is to be found on it. Given Notre Dame's location, and the fact it has three long-running rivalries with Michigan, Michigan State and Purdue, it seems somewhat sacriligious.
thumbnail courtesy of cbssports.com
 However, there is a silver lining to all of this:
Michigan coach Jim Harbaugh said on Tuesday that he would be open to rekindling a long-standing rivalry with Notre Dame by reinstating a series between the two teams, the Detroit Free Press reports. Michigan football: Jim Harbaugh open to playing Notre Dame series – College Football – SI.com