Craziest Oakland Raiders NFL fans in 2015 (Photos)
Updated: September 30, 2015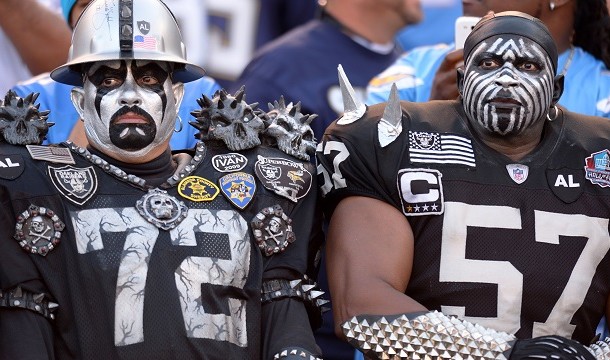 Oakland Raiders definitely have some of the quirkiest fans. True, there are the Green Bay Packers and their Cheese Heads – but no one does Crazy Fans like Oakland!
The other away games on the NFL schedule in 2015 for the Raiders are vs the Chicago Bears, Pittsburgh Steelers, Detroit Lions, Tennessee Titans and three games vs division rivals the Kansas City Chiefs, Denver Broncos, and San Diego Chargers. The rest of Craziest Oakland Raiders NFL fans in 2015 (Photos)
thumbnail courtesy of examiner.com
The fresh and up and coming Dan Williams thanks the nation.