Jarryd Hayne Rugby Star Makes A Splash In The NFL
Updated: September 11, 2015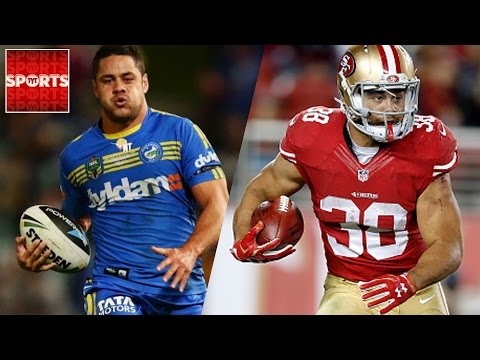 Rugby player Jarryd Hayne will finally have his shot in the NFL after surviving the San Francisco 49ers final cuts. Hayne noted that he was pretty nervous, but after 175 preseason rushing yards and insane special teams play, he would have easily found a job somewhere else if the Niners made the mistake of releasing him.
Let's just hope he lays out at least one defender each week.
Enjoy these highlights:
Jarryd Hayne won the Daily M Medal twice (2009, 2014) before deciding to take a stab at the NFL. Hayne was picked up by the San Francisco 49ers in March as an unrestricted free agent. Through his preseason games, Hayne finished 2nd overall in rushing and added more to his case with his kick/punt return ability. Hayne looks like a truck when running downfield and comprises a similar running style to Adrian Peterson. The ex-rugby star is projected to make the 49ers final roster.
San Francisco 49ers running back Jarryd Hayne shows off his rugby power against a San Diego Chargers defender.
Good luck to Jarryd Hayne! Wishing him all the best in his NFL pursuit. Here is a montage of his best plays.