NFL Says "Deflategate" Full Of Hot Air – Ref's Properly Inspected All Balls
Updated: February 12, 2015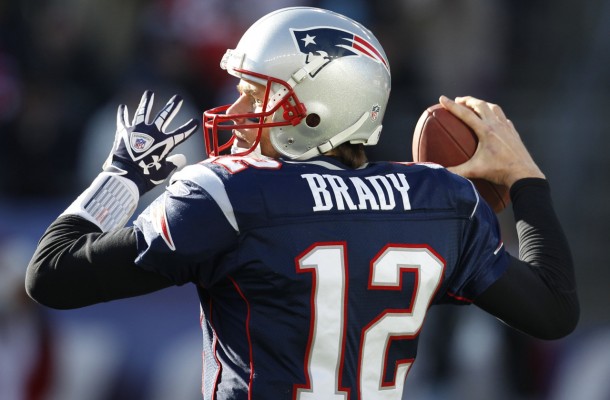 NFL says ref properly inspected balls before AFC title game
NFL officiating chief Dean Blandino says the inspection of the footballs by referee Walt Anderson before the AFC championship game was handled properly.
Blandino also said Thursday the process of checking the footballs and security surrounding the inspections will be enhanced for Sunday's Super Bowl.  As the league's investigation into the Patriots' use of under-infla
ted footballs moves along, Blandino made it clear the officiating crew for New England's win over Indianapolis did its job.
"My major concern is did we follow proper protocol?" Blandino said via ESPN. "Everything was properly tested and marked before the game. Walt gauged the footballs himself; it is something he has done throughout his career.
"Officiating is not part of the investigation."
Super Bowl referee Bill Vinovich and his staff will be looking over a lot more footballs this week.
Normally, 12 balls per team are brought to the officials' locker room before a game, where they are tested and marked by the referee. This week, each team gets 54 footballs — many are given to charity after brief game usage — and all of them will be taken into custody by the NFL on Friday after the Seahawks and Patriots have prepared them.
The footballs will be inspected by Vinovich three hours before kickoff, and Blandino said there will be "added security because of the environment we are in for this game."
"It will not quite be like (protecting) the Stanley Cup, but there will be added security," he said.
Bears head equipment manager Tony Medlin will be charged with guarding the footballs from Friday until he brings them to the stadium for Vinovich to inspect.
Just before kickoff, the footballs will be given to ball boys working the game. The host team for the Super Bowl, in this case the Cardinals, supplies the ball boys, along with one from each of the participating teams.
Blandino also promised the league will look into any changes of the specifications for the balls and how they are handled for games. The air pressure is not logged after inspection; the balls simply are marked as having passed, and ones that don't are put aside.
"It's not unusual for a ball to be removed from circulation," he said.
Rules concerning how much air pressure should be in the footballs date back to the 1930s. The league will consult with the manufacturer, Wilson, about the range of air pressure during the offseason.
Many of the current procedures were put in place years ago because the league found footballs were being manipulated for the kicking game. Thus, the K-balls that are used only for special teams were introduced to avoid over inflation that helped with the lift on kicks.
Blandino understands the furor that has surrounded the deflation issue.
"It's something that's a good story," he admitted. "The NFL is being scrutinized and we're at the pinnacle of our game, the Super Bowl, and everything will be magnified."
From Around The Web