Patrick Willis Retirer's from NFL at age 30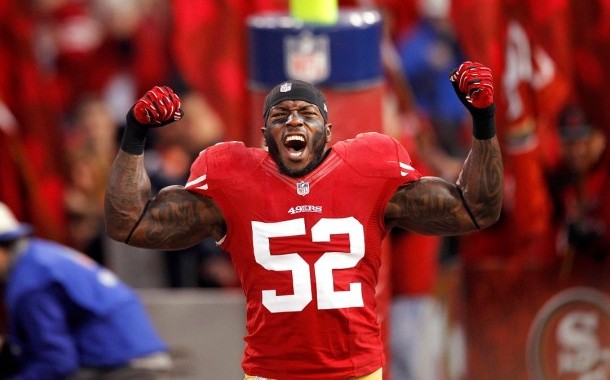 San Francisco 49ers linebacker Patrick Willis' career appears to be coming to an end at age 30.  The 49ers are bracing for Willis to announce his retirement Tuesday, according to multiple reports. Defensive tackle Justin Smith is also planning to retire, rather than return for a 15th season.  Willis, a perennial Pro Bowl pick his first seven seasons, played only 5 1/2 games last season before aggravating a toe injury Oct. 13 at St. Louis. He underwent surgery a month later on his left toe.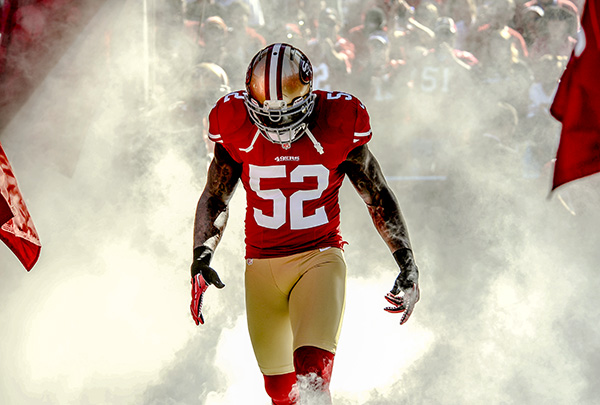 Willis, a first-round draft pick in 2007, made the Associated Press' All-Pro teams his first six seasons. He was an All-Pro First Team choice each of those years except in 2008 when he made All-Pro Second Team.
The 49ers defense has thrived with Willis' hard-hitting tackling since 2007. He's totaled 1,225 tackles (according to coaches' game film) and 20.5 sacks. His 226 tackles as a rookie were his most in a season.
Willis missed only six games in his first seven NFL seasons combined as he carved out a reputation as one of the game's best linebackers.
Willis is scheduled to make $7.065 million in base salary this year. The 49ers would gain $7.4 million in salary cap space if Willis retires, according to spotrac.com.
Yes, saying goodbye to football seemed difficult for the seven-time Pro Bowler. But as Willis began to speak, a sense of calm and joy appeared to wash over him. Those emotions manifested in an ear-to-ear grin – even as Willis' eyes remained bloodshot. Patrick Willis Explains Decision to Retire from NFL