You Can Teach a Young Pro Quarterback New Tricks
Updated: September 22, 2015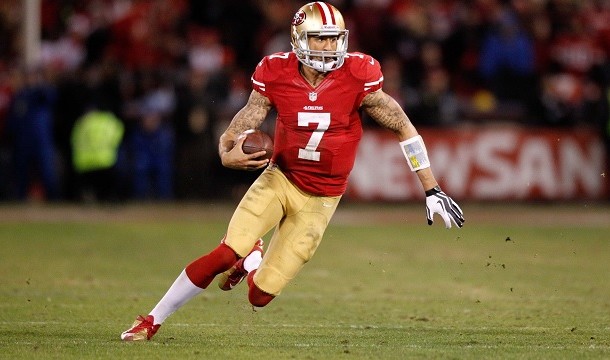 Kurt Warner worked with Colin Kaepernick during the off season. According to Scott Davis, the results were modest yet significant.
As noted by ESPN's Trent Dilfer during the broadcast, in the above play, Kaepernick shows growth in his footwork, maintaining his posture and keeping a wide stance to hop around in the pocket, thus allowing for a more accurate throw.
Warner discussed working with Kaepernick during the off-season and noted how important legs and stance are to being a good quarterback (via Niners Nation):
"When you want to change velocity and be able to change and throw with touch, and different trajectories, the biggest part of throwing becomes your legs. Your power comes with your legs, so I can still throw a 20-yard dig, but I don't have to throw it 100 mph. When you're throwing with your arm and you gotta throw a 20-yard dig, there's only one way to throw it, and that's hard." Click here to see the story
Collin takes a huge shot, but pops right back up and leads the 49'ers to victory.