Big Ben Out For At Least 4 Weeks Or More
Updated: September 28, 2015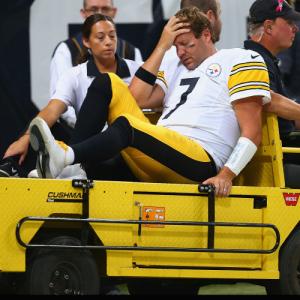 Pittsburgh Steelers quarterback Ben Roethlisberger went down midway through the third quarter with a left knee injury in the Steelers' victory against the St. Louis Rams on Sunday, an injury that is expected to keep the quarterback out for at least four weeks, ESPN reported.
He was carted off and didn't return to the game. He limped out of the stadium on crutches, which ESPN's Josina Anderson captured in this tweet: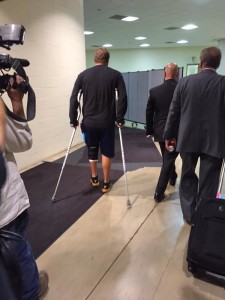 The Steelers do not know the extent of the injury but are hopeful that Roethliberger's ACL remains intact. He will have an MRI on Monday in Pittsburgh.