The Padres continued their busy deadline activities with a trade large in both numbers and long-term scope.  The Padres and Mariners combined on a seven-player deal that will see catcher/utilityman Austin Nola and right-handers Austin Adams and Dan Altavilla go to San Diego, while Seattle will receive top outfield prospect Taylor Trammell, infielder Ty France, catcher Luis Torrens, and right-hander Andres Munoz.
After already picking up Jason Castro from the Angels in another trade earlier today, the Padres will further bolster themselves behind the plate with Nola, though Nola brings extra versatility to the table.  While Nola has primarily worked as a catcher this season, he has a lot of experience at first base and second base, plus a handful of games as a third baseman and corner outfield.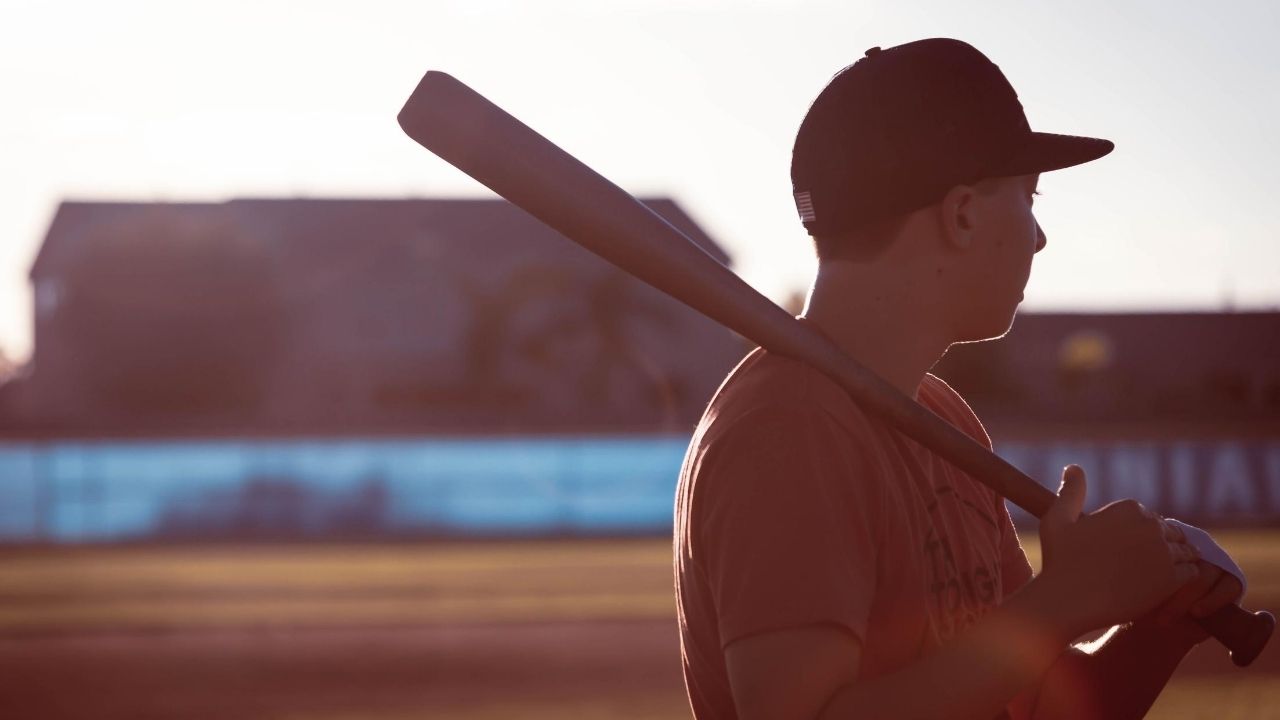 Since Nola might be considered more of a super-utility piece than as a pure catcher, he will essentially replace both backup infielder France and backup catcher Torrens on San Diego's roster.  The Padres are likely to use Nola all around the diamond while perhaps still going with Castro and Austin Hedges as their primary catching tandem, though Nola will surely also see some time at catcher.
As Ken Rosenthal speculated, the Padres did move a catcher to Seattle as part of the deal, though it was Torrens rather than Hedges or (the currently injured) Francisco Mejia.  It isn't out of the question that one of that duo could be traded elsewhere in another future swap for the aggressive Padres.  Besides Castro, San Diego has also added Mitch Moreland and Trevor Rosenthal in deals with the Red Sox and Royals over the last two days, and the Padres remain in the hunt for such big-name pitchers as Mike Clevinger and Lance Lynn.
Originally a fifth-round pick for the Marlins in the 2012 draft, Nola plugged away in the minors before finally making his MLB debut last season at age 29.  Since reaching the bigs, Nola has done nothing but produce for the Mariners, hitting .280/.351/.476 with 15 homers over 377 career plate appearances heading into today's action.  He is also controlled through the 2025 season, though San Diego might not necessarily view Nola as a long-term asset given that he turns 31 in December.
Altavilla has been a somewhat inconsistent contributor during his five years out of the Mariners bullpen, amassing a solid career 4.08 ERA over 106 innings and missing a lot (9.9 K/9) of bats.  He only pitched 14 2/3 innings in 2019 and had a 7.71 ERA through his first 11 2/3 frames this season.  As a hard-throwing righty, Altavilla will basically fill the bullpen depth spot left behind Gerardo Reyes, who was moved to the Angels in the Castro trade.
Adams could potentially factor into the Padres' plans in 2020, as the right-hander has been rehabbing in the hopes of a late-season return after undergoing knee surgery in September 2019.  Over 38 career innings with the Nationals and Mariners since the start of the 2017 season, Adams has a 3.79 ERA, 2.33 K/BB rate, and a whopping 14.9 K/9.  MLBTR's Steve Adams examined the righty's hidden-gem potential back in April and, as always, the pitcher now going to San Diego is not to be confused with the other right-handed Austin Adams, who is currently with the Twins.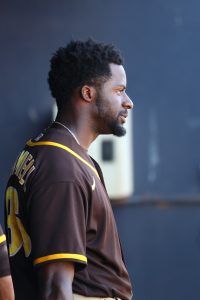 Turning to the Mariners' end of the trade, Trammell is the clear centerpiece, and this is the second time in two years that Trammell has been part of a major deadline swap.  The outfielder was part of the prospect package going to San Diego last July in the seven-player, three-team swap that sent Trevor Bauer to the Reds and Franmil Reyes and Yasiel Puig to the Indians.  Trammell will now become part of a loaded young outfield core in Seattle that includes Rookie Of The Year favorite Kyle Lewis and top prospects Julio Rodriguez and Jarred Kelenic.
Being dealt twice in 13 months' time, however, could be an indication that Trammell's star has somewhat dimmed.  He didn't perform overly well at the Double-A level last year, hitting a combined .234/.340/.349 in 514 combined PA with the Reds' and Padres' affiliates.  MLB.com ranked Trammell as the 16th-best prospect in baseball prior to the 2019 season but dropped him to 57th in their pre-2020 listing, citing "a pull-heavy approach" that didn't serve him well at Double-A.  Overall, however, the scouting report was still impressed by Trammell's speed, and his "impressive combination of athleticism, hitting ability and power potential even when he struggled."
France has been an under-the-radar contributor for the Padres, hitting .314/.375/.510 in his first 56 plate appearances.  The 26-year-old was something of an unheralded 34th round pick out of San Diego State in 2015, but France did nothing but hit in the minors and has acquitted himself well at the plate in the big leagues.  France has played mostly corner infield positions during his career, though he also has experience at second base, so his right-handed bat could spell both the left-handed hitting Shed Long Jr. and even Kyle Seager when a southpaw is on the mound.
Though Torrens only has 70 big league games (including seven this season) to his name, he is now the most experienced receiver in a Seattle catching corps that consists of rookie Joseph Odom and Joe Hudson.  Tom Murphy is currently on the 45-day injured list recovering from a fractured metatarsal in his left foot, leaving the door open for the Mariners' other backstops to make an impression.  A veteran of seven pro seasons with the Yankees and Padres, Torrens has a solid .272/.343/.404 slash line in 1584 career minor league PA, though just a .479 OPS over 168 PA with San Diego at the big league level.
Munoz is a longer-term asset for the Mariners, as the 21-year-old underwent Tommy John surgery last March.  With a fastball that sits just a hair below 100mph, Munoz made his MLB debut last season, posting a 3.91 ERA, 2.73 K/BB, and 11.7 K/9 over 23 innings for the Padres.  Control has been a slight issue for Munoz (5.5 BB/9) over 106 career minor league innings, but there is definitely closer-of-the-future potential if he can fully harness his heater.
The Athletic's Ken Rosenthal was the first to report that the Mariners and Padres were "in active talks" about a Nola trade, and also later reported Torrens' inclusion and that players on both sides were being informed of their involvement.  ESPN.com's Jeff Passan reported that the trade had been completed, and that it was a seven-player swap that included Trammell and Adams.  As for the other players in the trade, Ryan Divish of the Seattle Times was first on Altavilla, The Athletic's Jim Bowden was first on France, and The Athletic's Dennis Lin was first on Munoz.
Photographs courtesy of USA Today Sports Images
——————-