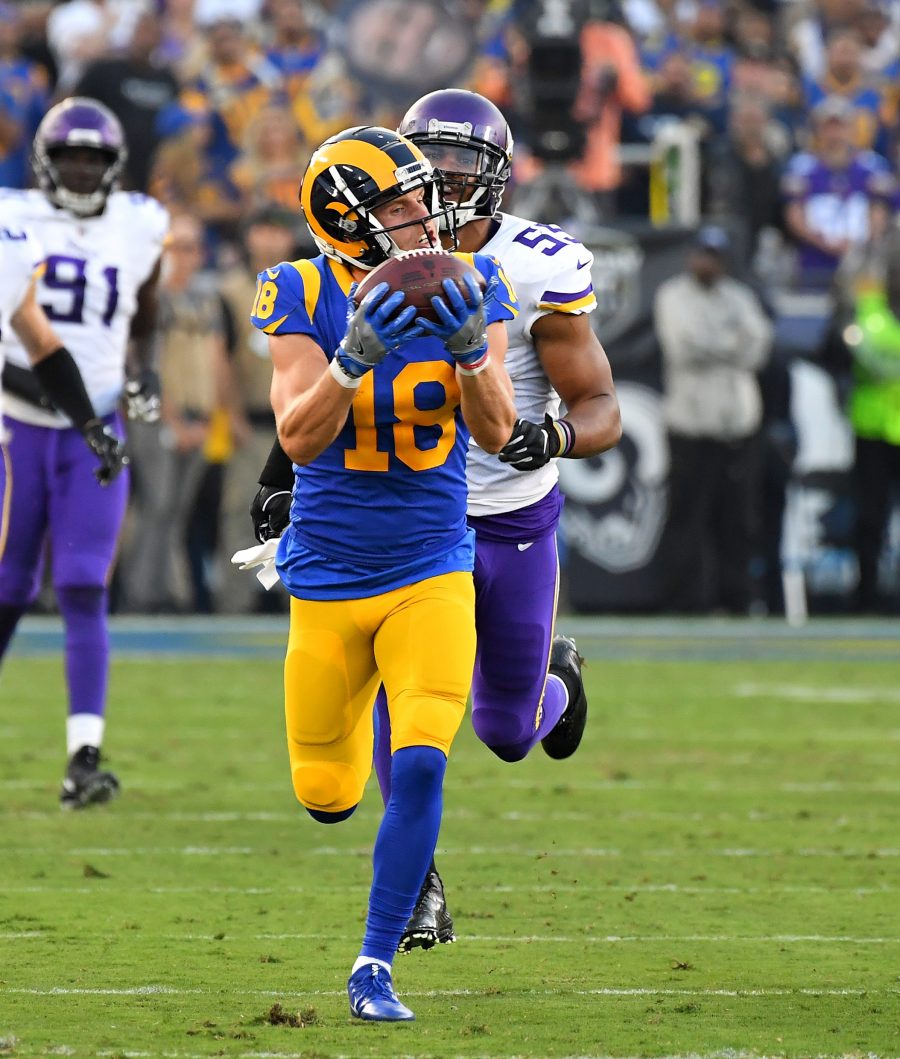 Cooper Kupp is sticking around Los Angeles for at least the next few years. The team announced that they've signed the wideout to a three-year extension. NFL.com's Ian Rapoport reports (via Twitter) that the deal is worth up to $48MM.
Earlier this week, there was some pessimism surrounding a Cooper Kupp/Rams extension, but the two sides apparently made up some ground. Earlier today, NFL.com's Ian Rapoport reported (via Twitter) that the organization and the wideout had "made significant progress on a large new contract extension."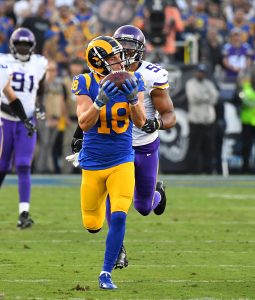 We heard on Wednesday that the Rams were still pushing for a deal, but reports indicated that there was still "a lot of work to be done." It was always going to be tough for the Rams to give Kupp a significant pay increase on his $2MM salary for the upcoming season. The organization is right against the cap, especially after they inked cornerback Jalen Ramsey to a new deal. Of course, the Rams have some flexibility to pay Kupp in future seasons (although they were projected to have just $9MM in space in 2021 prior to this extension).
While the Rams' lack of cap space was a concern, it was also going to be tough to settle on a final number. As our own Dallas Robinson noted earlier this week, Jarvis Landry is the only slot receiver to be in the top-15 highest-paid players at his position ($75.5MM). Kupp could probably argue for more than that, but you've got to assume that the front office was wary of overspending on the wideout.
The 2017 third-round pick has been a productive member of the Rams offense since his rookie season, but he took it to a new level in 2019 after appearing in 16 games for the first time in his career. The 27-year-old set career-highs in receptions (94), receiving yards (1,161), and touchdowns (10). With Brandin Cooks now out of the picture in Los Angeles, Kupp will have a chance to build off those numbers in 2020.
——
Original article first appeared on Pro Football RumorsPro Football Rumors by Ben Levine on 2020 09 12
Read More at https://www.profootballrumors.com/2020/09/rams-wr-cooper-kupp-progressing-on-deal