Heading into the 2020 season, A's shortstop Marcus Semien appeared poised to become one of the market's top free agents. Then 29 years of age, Semien was fresh off an MVP-caliber 2019 campaign fueled by a breakout at the plate and continued improvement upon his once-shaky defensive reputation at second base. Semien posted a huge .285/.369/.522 slash with a career-best 33 homers, 10 steals and defense strong enough to make him a Gold Glove finalist at shortstop.
The 2020 season, however, has been another story entirely. In 236 plate appearances, he turned in a .223/.305/.374 batting line with seven homers and four steals. Semien's 10.6 percent walk rate was the second-best of his career, trailing only last year's breakout, but he went the wrong direction in virtually every other category. His strikeout rate jumped from 13.7 percent to 21.2 percent — his highest mark since 2017 — while his isolated power dipped from .237 to .152. Semien's hard-hit rate and average exit velocity both dropped considerably.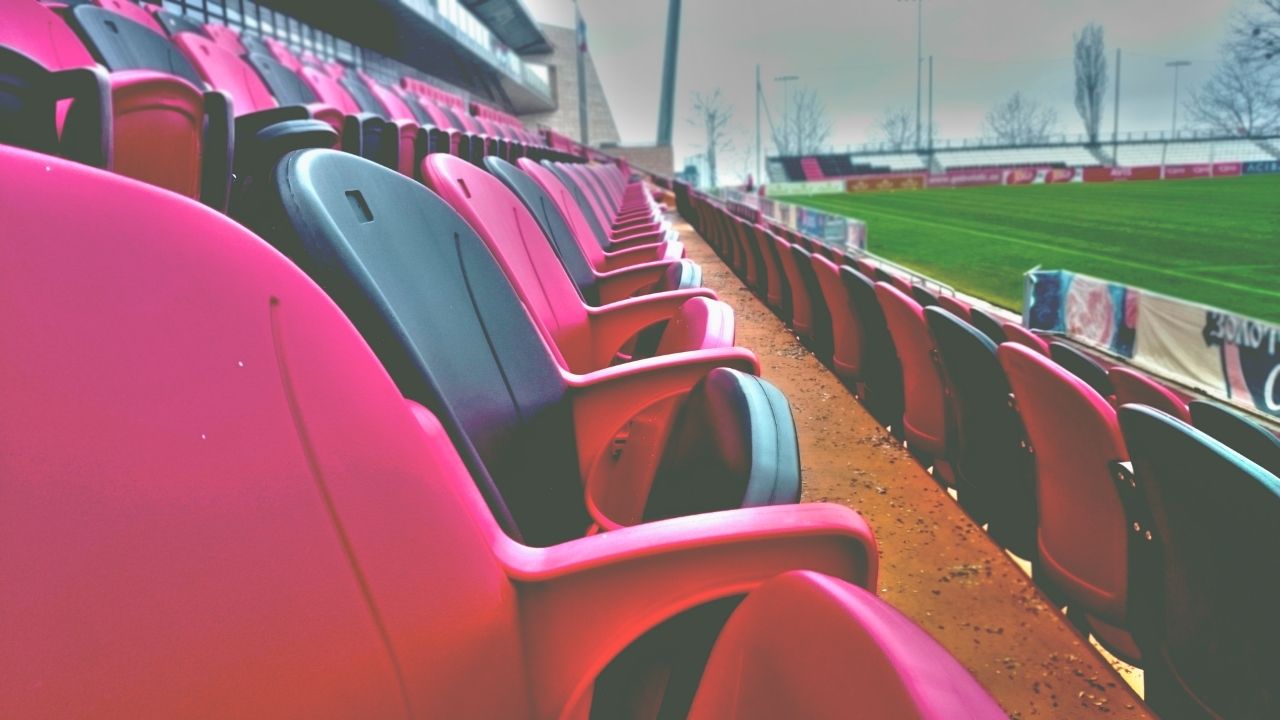 In the field, Semien went from +12 Defensive Runs Saved to -5. Outs Above Average wasn't particularly kind to his 2020 work, either (-4). It's worth mentioning that Ultimate Zone Rating still pegged him as a plus defender, with his 4.8 UZR/150 nearly matching the prior season's 5.0. On a more rudimentary level, Semien made seven errors in 451 innings in 2020 compared to just 12 errors in 1435 frames a year ago.
The difficulty of evaluating players' successes and failures in a wholly unique 2020 season is plain to see. But for both the A's and for other clubs who may hold interest in Semien, it's particularly challenging. Anything close to his 2019 output would've made him a lock to receive an $18.9MM qualifying offer, but the Oakland org now must wonder whether he'd accept such an offer and whether they'd want him back at that rate. Other clubs will be left to wonder whether the 2019 season was a fluky outlier or whether he was on player on the rise whose 2020 struggles can be attributed to myriad factors associated with this unprecedented season.
Perhaps further complicating matters for the A's is that they have a second player who looks worth of a qualifying offer: closer Liam Hendriks. Such a notion would've sounded laughable as recently as 2018, when Hendriks was put through outright waivers and went unclaimed. However, he's come back with a vengeance and emerged not only as Oakland's closer but as the top free-agent reliever on this year's market and one of the best relievers in the game, period.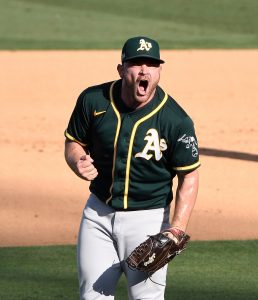 Over the past two seasons, Hendriks has a ridiculous 1.79 ERA, 1.70 FIP and 2.95 xFIP with averages of 13.1 strikeouts and 2.0 walks per nine innings pitched. He's posted a superhuman 17.6 percent swinging-strike rate — including a 19 percent rate in 2020. Meanwhile, he induced chases on pitches out of the strike zone at a whopping 38.1 percent this year (35.1 percent dating back ti '19). That he was named reliever of the year in the American League came as little surprise.
On msny clubs, making a qualifying offer to Hendriks would be a no-brainer. However, the A's perennially operate with one of the league's lowest payrolls and are just months removed from having to be publicly pressured into paying their minor leaguers a $400 weekly stipend. An $18.9MM salary on a reliever could well be something they're not prepared to risk. From Hendriks' vantage point, he's just north of $12MM in career earnings, so an $18.9MM paycheck would surely be tempting.
At the same time, Hendriks surely took note when a less-dominant reliever, left-hander Will Smith, rejected a qualifying offer last year and still secured a three-year, $40MM deal with the Braves. If his camp believes such a deal is out there, then rejecting would be a better move; even in a worst-case scenario, he'd surely be able to command a sizable one-year deal in free agency — albeit likely not at that $18.9MM level. But if Hendriks believes the downside of rejecting a qualifying offer is, say, a one-year deal at $10MM, he'd be risking the $8.9MM difference for a multi-year deal that guarantees him perhaps $20MM or more beyond the value of the qualifying offer.
All of this, of course, could be a moot point. The A's might decide that they don't want to risk a qualifying offer for either player. They're already on the hook for $16.5MM to Khris Davis, $7.25MM to Stephen Piscotty and $4MM to Jake Diekman next year. They'll also see both Matt Chapman and Matt Olson receive sizable salary bumps as they enter arbitration for the first time — the headliners in a class which also features Sean Manaea, Chris Bassitt, Mark Canha and Frankie Montas, among others. Projecting arbitration salaries for that bunch is trickier than ever given the shortened season and revenue losses, but they should command more than $20MM.
There are some split camps on how the A's will proceed on this front. MLB Network's Jon Heyman and USA Today's Bob Nightengale suggested on the former's podcast last week that they still feel there's a good chance Semien will receive an offer. Susan Slusser of the San Francisco Chronicle tweeted recently, however, that a qualifying offer for Semien may not be realistic given the heft of that would-be salary.
The A's were already slated to head into the 2020 season with what would've been a record payroll, just north of $100MM, prior to prorating this year's salaries. Between the guarantees to Davis, Piscotty and Diekman; the arbitration raises to Chapman, Olson, Manaea, Bassitt, Canha and Montas; and the would-be $18.9MM salaries to Semien and Hendriks (should they accept), the A's would already be close to $90MM. That's before factoring in pre-arbitration players to round out the roster and any offseason additions they might hope to make.
Frankly, it's difficult to see this club being willing to take this type of risk, although there's an argument to be made in favor of both. A one-year deal for Semien would prove to be a nice value, for instance, if he rebounds to something between his 2019 and 2020 levels. And Smith's contract with the Braves last year certainly lends credence to the idea that Hendriks could reject, which would give the A's a valuable compensatory draft pick if he departs.
Let's open this up for MLBTR readers to weigh in on a pair of questions:
Should the A's make a qualifying offer to Semien and/or Hendriks? (Link to poll for Trade Rumors mobile app users)
Take Our Poll
(function(d,c,j){if(!d.getElementById(j)){var pd=d.createElement(c),s;pd.id=j;pd.src='https://cdn.mlbtraderumors.com/wp-content/plugins/polldaddy/js/polldaddy-shortcode.js';s=d.getElementsByTagName(c)[0];s.parentNode.insertBefore(pd,s);} else if(typeof jQuery !=='undefined')jQuery(d.body).trigger('pd-script-load');}(document,'script','pd-polldaddy-loader'));

Will the A's make a qualifying offer to Semien and/or Hendriks? (Link to poll for app users)
Take Our Poll
(function(d,c,j){if(!d.getElementById(j)){var pd=d.createElement(c),s;pd.id=j;pd.src='https://cdn.mlbtraderumors.com/wp-content/plugins/polldaddy/js/polldaddy-shortcode.js';s=d.getElementsByTagName(c)[0];s.parentNode.insertBefore(pd,s);} else if(typeof jQuery !=='undefined')jQuery(d.body).trigger('pd-script-load');}(document,'script','pd-polldaddy-loader'));
——————-