Jarryd Hayne Wins 49ers Roster Spot
Updated: September 10, 2015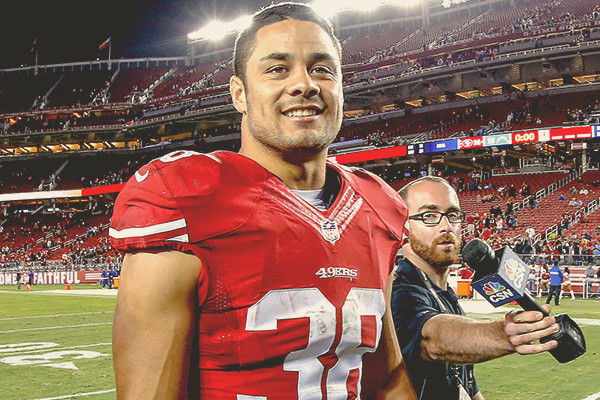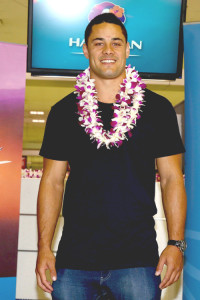 Jarryd Hayne was once an international Rugby star, now he has become an official member of the San Francisco 49ers 53 man roster. Hayne was a two time National Rugby League MVP and in line to receive the richest Rugby contract ever, he turned it down to pursue an NFL opportunity. Despite many critics, Hayne performed extremely well in the 49ers Preseason games. He rushed for 175 yards( 2nd in the league) and led the league with 4.84 yards after contact. Even more impressive was his 18.1 yard average on 9 punt returns, and a tackle he made as a gunner where he got through a double team to bring down the ball carrier. Head Coach Jim Tomsula said "he is by no means a finished product but the type of person he is and the approach he takes, he's a guy we want here."
The dream from Down Under lives on.
Waiting anxiously with his family in downtown San Francisco, Jarryd Hayne received news from Jim Tomsula on Saturday that he had made the San Francisco 49ers initial 53-man roster.
"I said something to the effect of, 'Welcome to the starting line. It's a long race,'" Tomsula said.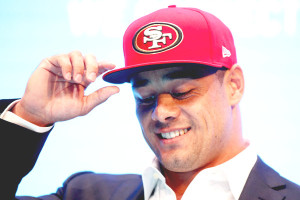 To get to Saturday's new beginning, Hayne had to embark an arduous, cross-continental journey. A two-time MVP of the National Rugby League in Australia, Hayne announced 11 months ago his intentions to pursue a career in the NFL. The news was met with shock in his home country, as Hayne was in line to secure the richest contract in rugby league history.
Hayne signed with the 49ers a few months later and joined the team in April like any undrafted rookie free agent: facing a substantial mountain to climb to stick in the NFL. Check out the full story