Kaepernick Optimistic About The NFL-Leading Rush Offense
Updated: September 10, 2015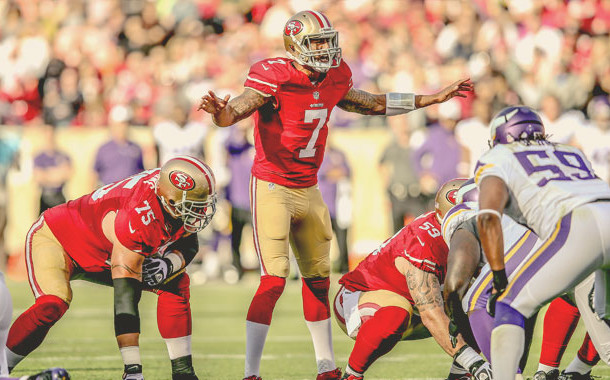 I don't usually put much weight on preseason performances, but it's hard to ignore the 49ers' run game so far. Colin Kaepernick seems to be relatively excited about it, but he hasn't had much else to get pumped about recently. Kaepernick has been on a steady decline, Jim Harbaugh left to take a job with Michigan, and the entire defense retired, left, or got arrested. It's a bit of a mess out in San Francisco right now.
I'll believe the hype when it works against the Pittsburgh Steelers in Week 2 or Cardinals in Week 3.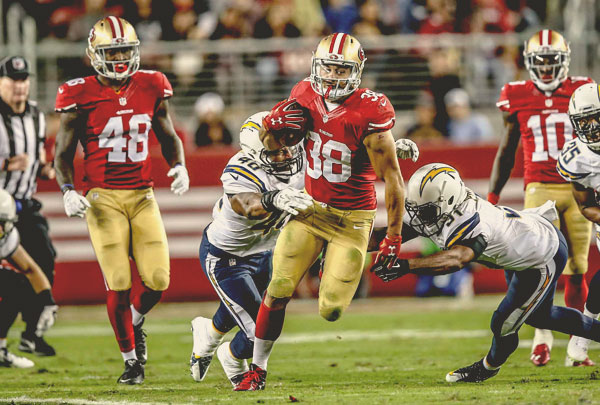 Although Colin Kaepernick and the first-team San Francisco 49ers offense have yet to find their rhythm in the passing game, the quarterback has been pleased with what he's seen from the ground attack this preseason.
And the stats back him up.
Through Week 3 of the preseason, the 49ers rank fifth in the league in rushing – tallying 134 yards per game. Moreover, the team's 5.0 yards-per-carry-average is tops in the NFL.
"Even with the different (offensive line) combinations we've had out there, we've been able to run the ball very well," Kaepernick said on Tuesday. "So I think that will be a strength for us."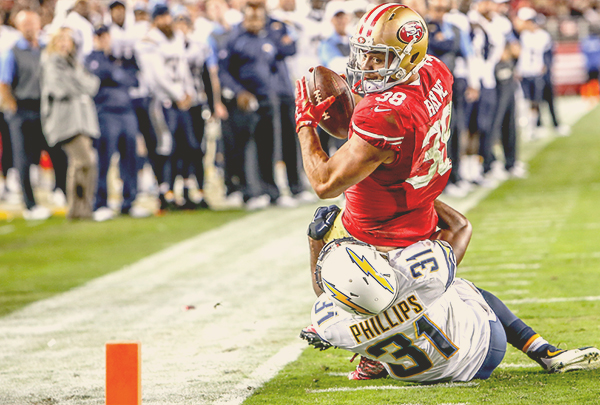 The ground success hasn't been limited to late in games when the starters are resting either. Carlos Hyde has rushed for 73 yards on 13 attempts, good enough for a 5.6-yard average.
Kaepernick contributed to the running totals as well on Saturday when he gashed the Denver Broncos defense for gains of 19 and 34 yards during a two-minute drill. The 49ers marched 57 yards on eight plays on that possession, which ended in a Phil Dawson 41-yard field goal seconds before halftime. Read more…